2019 AS IF "Spark"

---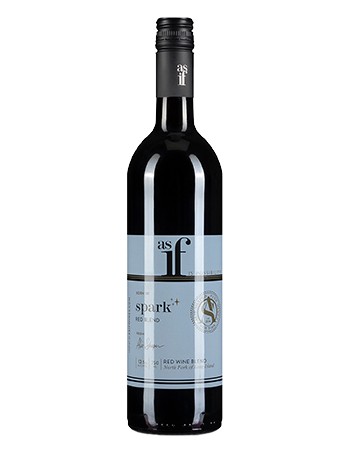 Tasting Notes
The Cabernet Franc-Merlot blend is medium in body with quaffable smooth tannins, and bursting with flavors of mulberry, goji berry, juicy plums, cherry liqueur, and espresso.
Process
The Cabernet Franc was fermented in an egg-shaped tank, to promote complete and gentle extraction of color and tannin. The Petit Verdot and Cabernet Sauvignon were fermented in open bins; all three components were punched down by hand three times daily. Malolactic fermentation occurred in barrels, after which each component was racked and matured separately in French oak barrels for 8 months. At that time, the wine was racked, blended, and returned to a mixture of second and third-year barrels for another 12 months. The wine was then bottled under a screwcap in October 2016.
Varietals
60% Merlot, 40% Cabernet Franc.
Wine Specs
Appellation
North Fork of Long Island