2019 AS IF "Spark"

---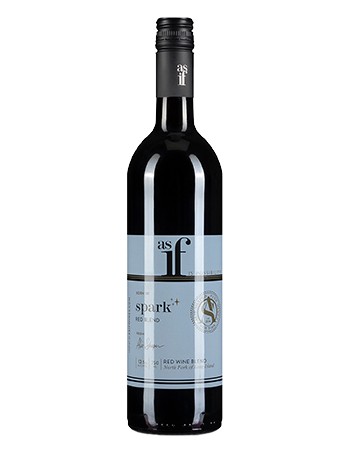 Tasting Notes
The Cabernet Franc-Merlot blend is medium in body with quaffable smooth tannins, and bursting with flavors of mulberry, goji berry, juicy plums, cherry liqueur, and espresso. The brightness of this wine pairs well with briny cheeses like feta or goat and tomato-based dishes, and is a go-to for cold weather classics like Boeuf Bourguignon or turkey and cranberry sauce.
Process
The grapes comprising this blend were fermented and aged separately: Merlot was fermented in open one-ton bins, while Cabernet Franc was placed in our egg-shaped tanks for maximum color and skin tannins extraction. Both lots were aged in second-year, third-year, and neutral French oak barrels, which allowed for careful blending of the two varietals for the best balance of fruit and subtle oak influence. The barrel maturation lasted 14 months, before combining the final cuvée and bottling.
Varietals
60% Merlot, 40% Cabernet Franc.
Wine Specs
Appellation
North Fork of Long Island