CANette Wine Spritzer Sampler, 4-Pack

---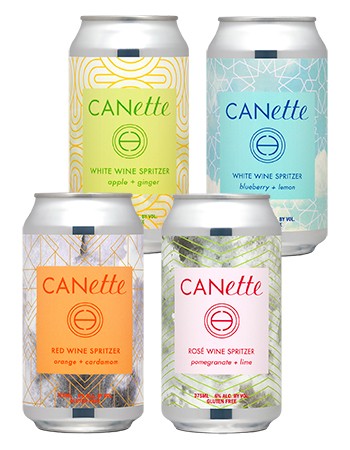 Get a little taste of each of the four core flavors of CANette Wine Spritzers. Your 4-pack includes:
Blueberry + Lemon white wine spritzer
Pomegranate + Lime rosé spritzer
Apple + Ginger white wine spritzer
Orange + Cardamom red wine spritzer
CANette is sold in 4-packs of 375 mL (12.7 oz) cans; each can is equivalent in total alcohol content to a glass and a half of wine. Please note: Due to the need for different packaging to ship cans, discounts for CANette spritzers are separate from our bottled wines.